OVER THE EDGE
"For Bassel" 
A tribute and memorial to Syrian-Palestianian open-source software engineer Bassel Khartabil
Broadcast August 25, 2017 (Recording
here
)
94.1 KPFA (Berkeley, California)
Niki Korth, Jon Leidecker
---
Bassel Khartabil was a Syrian-Palestinian open-source software engineer and dedicated Open Internet volunteer, who greatly increased access to knowledge and online tools in Syria and beyond. After being detained and imprisoned in 2012 by Syrian authorities, he and his case became focal points for global conversations regarding freedom of speech in an era when code is speech and individual voices can be amplified online in unprecedented ways. Following confirmation on August 1st 2017 that he had been secretly sentenced and executed in October 2015, we pay tribute with a mix of sounds and interviews from many sources, including the tributary himself, his writings from prison, conversations with friends and colleagues, and music inspired by his work.
This episode of Over the Edge is a tribute to Bassel and an homage to the complexities of freedom of expression, freedom of thought, freedom of culture, and the right to live peacefully, in dignity and without fear of retribution for one's beliefs, or the tools one builds to allow others to discuss and discern them.
Listen to a recording of the broadcast here.
Includes sampled conversations with Oussama Al-Rifai, Habib Hadad, Ryan Merkley, Danny O'Brien, Jon Phillips, Jack Rabah, Tina Salameh, and Jimmy Wales; readings by SJ Klein, Niki Korth, and Sam Sartor of Bassel's writings from prison; and special appearance from "Self-Defense in International Law and Policy" by Javad Zarif. The conversations/interviews included here were conducted/recorded by Niki Korth from 2013 – 2016 and in August 2017. Most conducted in August 2017 took place at Wikimania 2017 in Montréal.
Links to the original pieces composed for Bassel by the Disquiet Junto can be found here.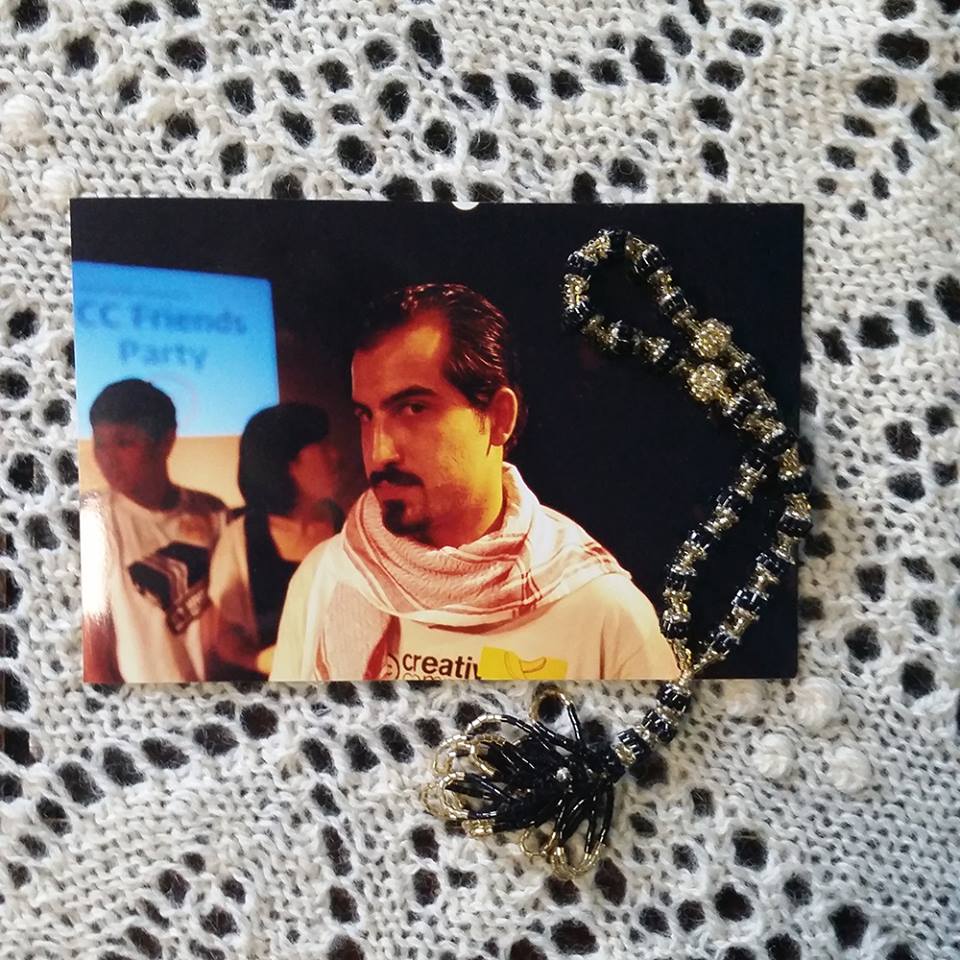 Bassel, Saaremaa, Beads, 
N. Korth (2017 /
CC BY 4.0
)